Water Damage Cleanup in Boca Raton & South Florida 
When water damage occurs, a quick response time is critical. The more time that goes by before the extraction and drying process begins, the more damage the property will experience. Aquamax Restoration Services is available 24/7 for fast, professional water damage restoration services you need and deserve.
We are always ready to handle any water damage emergency situation whether it's a flooded basement, leaky pipes or hurricane storm damage. With state of the art equipment, certified restoration technicians, and over 20 years of combined experience, you can count on us for top quality restoration with the fastest response times possible.
Contact us now at (561) 464-5751 for a free estimate
Water Damage Cleanup Company
We are a full service restoration company that can handle every aspect of a water damage project, from the cleanup and restoration to dealing with your insurance company and rebuilding your property. We are equipped to handle everything from residential water damage to commercial main breaks. Our water damage specialists are IICRC certified and utilize the proper techniques to save as much of the structure as possible. The treatment always includes respectful handling of your home and it's contents as if it were our own. 
Common Water Damage Causes
Burst or leaky pipes

Storm damage flooding

Leaking appliances such as washing machines, dishwashers and refrigerators

Hot water heaters

Clogged drains

Overflowing gutters 

Air conditioning units

Flooded basements from cracked foundations

Overflowing bathtubs and toilets 
Water Damage Restoration Process
Inspection of the water damage

Infrared cameras and moisture meters determine extent and location of water damage 

Water extraction is performed, industrial drying fans and dehumidification units are strategically placed. 

Additional cleanup may include sanitizing and disinfecting the affected area to ensure the health of occupants.

Water damage repair begins to get your home back to its previous state. 
If the water damage was a long standing issue or if the cleanup did not begin quick enough, mold removal and remediation may be necessary as well. 
What Water Damage May Be Covered by Insurance?
Water Leaks, Over Flows, and Seepage from the following:
Toilets
Sinks
Tubs
Appliances
Water Heaters
A/C Units
Roofs
Plumbing Supply & Drain Lines
Call Now if you have Experienced any of these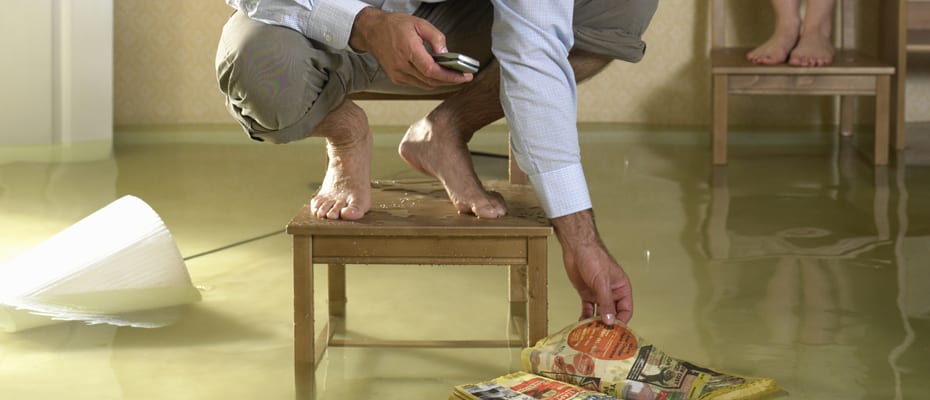 Water Damage Insurance Claims
Under many circumstances, your homeowners insurance will cover any costs associated with the water damage cleanup and restoration of your property. We will deal with the insurance adjuster and negotiate to help you get the claims money that you deserve to properly clean and restore your home.
Boca Raton Water Damage Restoration Company 
If your home or business has experienced water damage contact us now for a free consultation and estimate. What may appear to be minor water damage has the potential to get worse if not properly dried and dehumidified. Leaving water damage untreated can also lead to mold growth. Aquamax Restoration is fully licensed, insured and certified to clean and restore your property. 
We service all of Palm Beach, Broward and Miami Dade Counties including Fort Lauderdale, Coral Springs, Delray Beach, Deerfield Beach, Boca Raton and the surrounding South Florida area
Call us now at (561) 464-5751 for a free estimate

Judy Joyce
18:04 19 Feb 21
Herby Volet from AquaMax was very professional and responsive. He guided me through the whole process of water damage clean up and mold removal. He is an excellent communicator and always punctual. I would highly recommend Herby and AquaMax.

Glorily Alexandra Lopez
17:36 13 Feb 21
We contacted AquaMax for mold remediation of a condo that was previously owned by my late uncle who unexpectedly and sadly passed away from cancer. Given that we needed to manage the situation from far away due to the ongoing COVID-19 pandemic, we needed a professional to help us. We found Herby Volel from AquaMax to be a consummate professional. He was responsive and very responsible. He provided us with excellent service and kept us informed throughout the process. He even found additional problems with the unit and helped us manage the situation safely. I highly recommend AquaMax for mold remediation services in Florida. You will not be disappointed. Thank you Herby for your excellent service!

Larry Volper
05:09 08 Feb 21
I have worked with countless contractors over the past 30 years and Aquamax Restoration stands out as one of the best. Dealing with water damage and an insurance claim was a bit overwhelming at first. Herby and his team were very helpful in answering all of my questions and always keeping me up to date with the ongoing water damage restoration process and what steps were ahead. You can tell that they truly take pride in the quality of their work.
Direct Insurance Billing
Instead of having to pay out of pocket and be reimbursed from your insurance company, we bill your insurance company directly, with no upfront cost to you.
Proudly Serving Palm Beach, Broward, and Miami Dade counties
Boca Raton Office
Aquamax Restoration Services
21230 Sawmill Ct
Boca Raton, FL 33498
Phone: (561) 464-5751