Mold Testing
AquaMax Restoration Services of Boca Raton, FL offers professional mold inspection and testing home and business owners across Southeast Florida, including Palm Beach, Broward and Miami Dade counties.
As licensed mold assessors, we're able to comprehensively and accurately test your home or commercial property for mold contaminants. Mold growth occurs rapidly in the presence of excessive moisture, frequently stemming from defective plumbing or exterior water intrusion inside a building—and often, the mold will spread and penetrate areas that are hidden from view.
Contact us today for a free mold consultation – (561) 725-MOLD
Certified Mold Inspection
We'll investigate the source of a mold problem and collect samples to determine what type of mold is present. We'll also investigate the suspected source of a mold problem, using thermal imaging and moisture meter readings to help us pinpoint where water may be coming into the building. A detailed record of our findings will be converted into a step-by-step protocol that can be followed for a subsequent mold remediation service. This will help our mold remediation Boca Raton team not only remove the mold, but also help fix the root cause of the mold growth.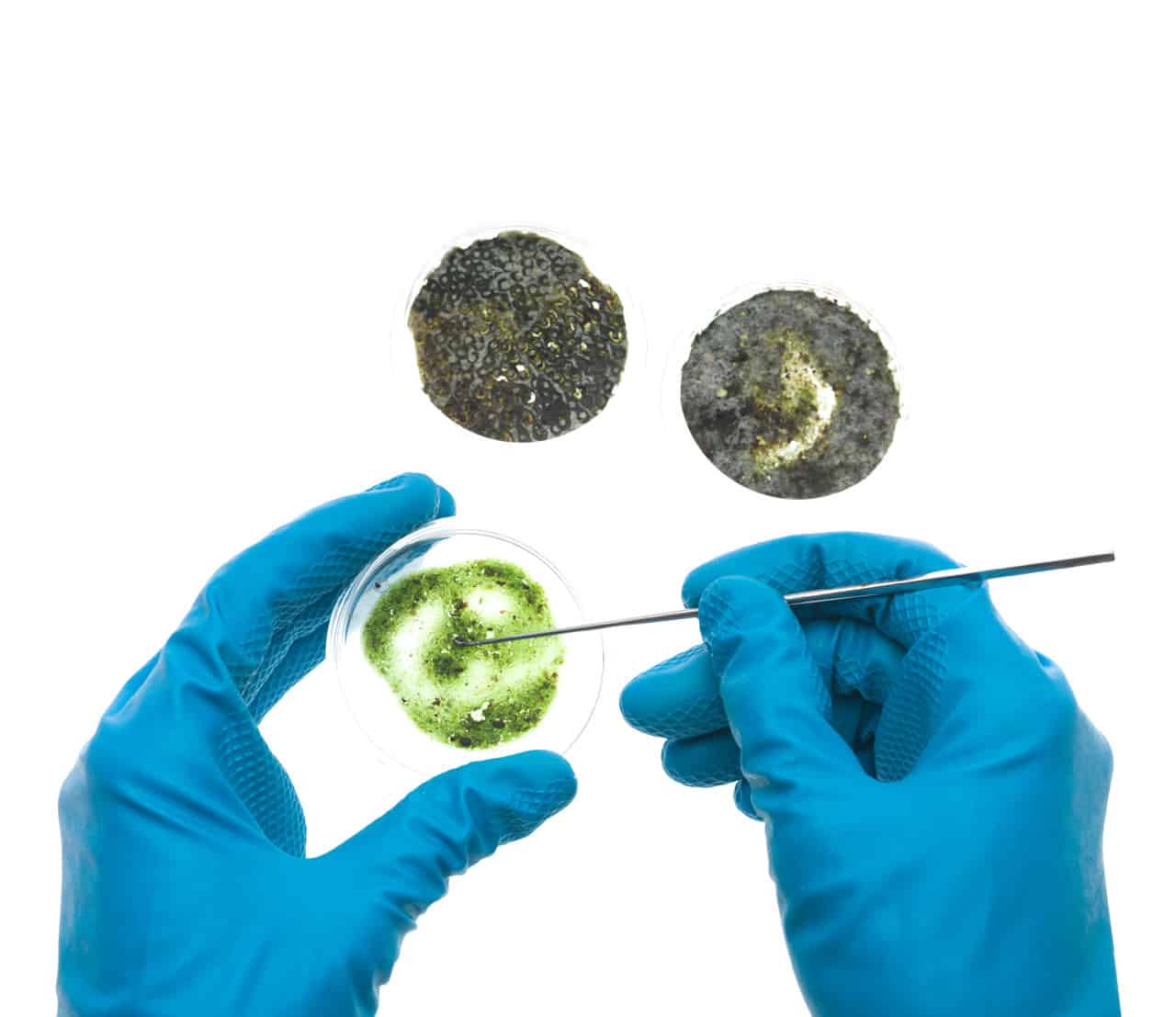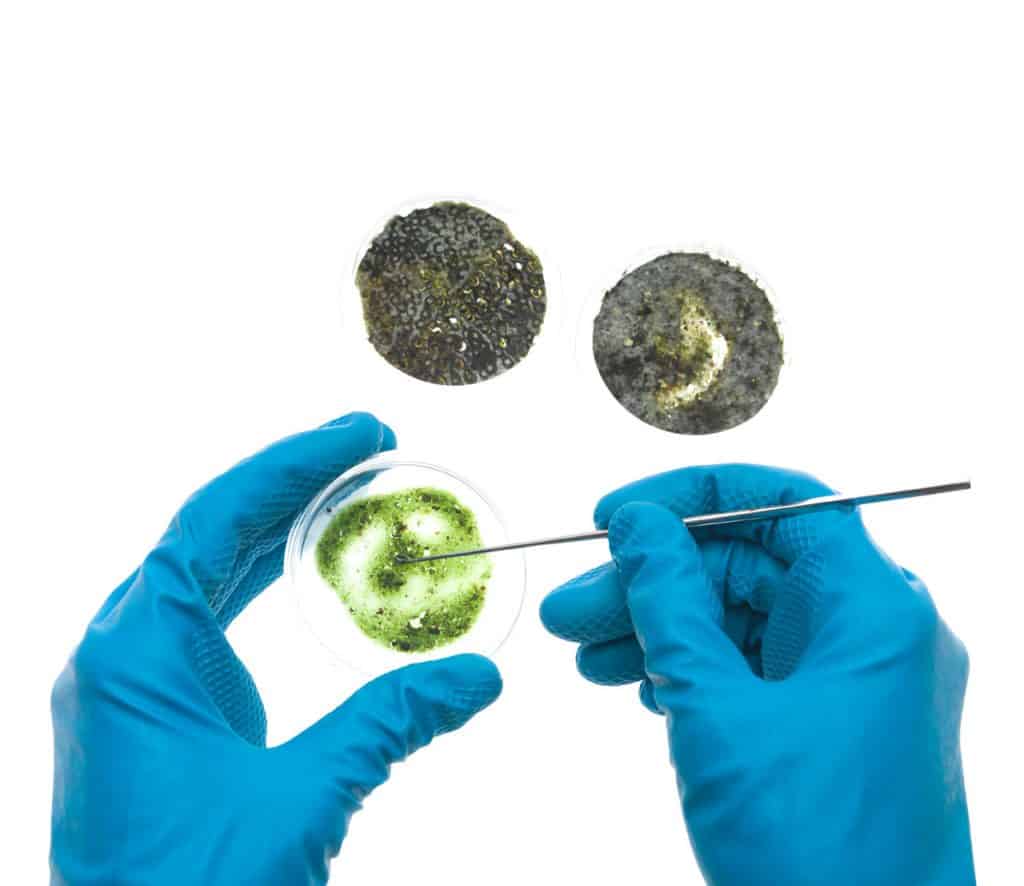 When is a Mold Inspection and Testing Needed?
Mold testing is an excellent tool when you are uncertain if you have a mold problem as it's the only solution to determine definitively if a mold issue exists. Here are some of the circumstances where a mold inspection is highly recommended:
No visible mold, but you notice a musty smell. A mold inspection and mold test can reveal whether there is elevated mold, and where it is located.
Previous water damage issues or suspected leaks. In these cases there may be mold growth between the walls.
Post mold removal clearance testing to ensure that the previous mold issue has been resolved.
Mold health symptoms: In some cases, individuals may experience headaches, rashes, sneezing, coughing, but not know the exact cause of their health problems. A mold test may help determine if mold is a contributing factor.
Real estate transactions for the protection of potential buyers and the sellers.
In the case that you see obvious noticeable mold in your home, you most likely don't need testing and the remediation process can be started right away. According to the EPA "in most cases, if visible mold growth is present, sampling is unnecessary". It doesn't matter if it's black mold, white mold or green mold, visible mold of any color should be removed.
Mold Inspection Boca Raton
Aquamax Restoration provides mold inspection and mold testing to home and business owners across South Florida including Boca Raton, Deerfield Beach, Delray Beach, Parkland, West Palm Beach, Fort Lauderdale and the surrounding area.
Still unsure if you need a mold inspection? Contact us today for a free consultation.

Mary Gilbert
20:38 26 Sep 22
We had an awesome experience with Aquamax. They were really here for us when we needed it most - my moms house in Boca flooded late one Saturday afternoon. Herby and his team were out at the house an hour later. Everyone was incredibly friendly, patient, knowledgeable, hard working and very caring. They worked directly with our insurance company and really helped move the process along. I would highly recommend Aquamax Restoration Services and their awesome team to everyone.

Madeline Mcdonald
22:05 14 Sep 22
We had a large mold remediation project done by Aquamax Restoration Services in our offices in Parkland. Herby and his team did an outstanding job. Exceptional professionalism. I wish all service providers were this easy to deal with.

Sharon Dixon
04:02 08 Sep 22
My condo had a hidden leak that Herby was able to identify. Him and his team dried out the area and performed mold remediation removing all of the black mold that had accumulated. Herby was very friendly, professional and provided excellent service. I absolutely recommend Aquamax Restoration Services!
Direct Insurance Billing
Instead of having to pay out of pocket and be reimbursed from your insurance company, we bill your insurance company directly, with no upfront cost to you.
Proudly Serving Palm Beach, Broward, and Miami Dade Counties
Boca Raton Office
Aquamax Restoration Services
10034 Spanish Isles Blvd, Suite C1
Boca Raton, FL 33498
Phone: (561) 725-6653
Boca Raton Restoration Services