Mold Inspection Boca Raton
Looking for a mold inspection company? AquaMax Restoration Services of Boca Raton, FL offers professional mold inspection and testing for home and business owners across Southeast Florida, including Palm Beach, Broward and Miami Dade counties.
As licensed mold assessors, we can comprehensively and accurately test your home or commercial property for mold contaminants. Mold growth occurs rapidly in the presence of excessive moisture, frequently stemming from defective plumbing or exterior water intrusion inside a building—and often, the mold will spread and penetrate areas hidden from view.
Contact us today for a free mold consultation – (561) 725-MOLD 
Certified Mold Inspection
We'll investigate the source of a mold problem and collect samples to determine what type of mold is present. We'll also investigate the suspected source of a mold problem, using thermal imaging and moisture meter readings to help us pinpoint where water may be coming into the building. A detailed record of our findings will be converted into a step-by-step protocol that can be followed for a subsequent mold remediation service. This will help our Boca Raton mold remediation company not only remove the mold but also help fix the root cause of mold growth.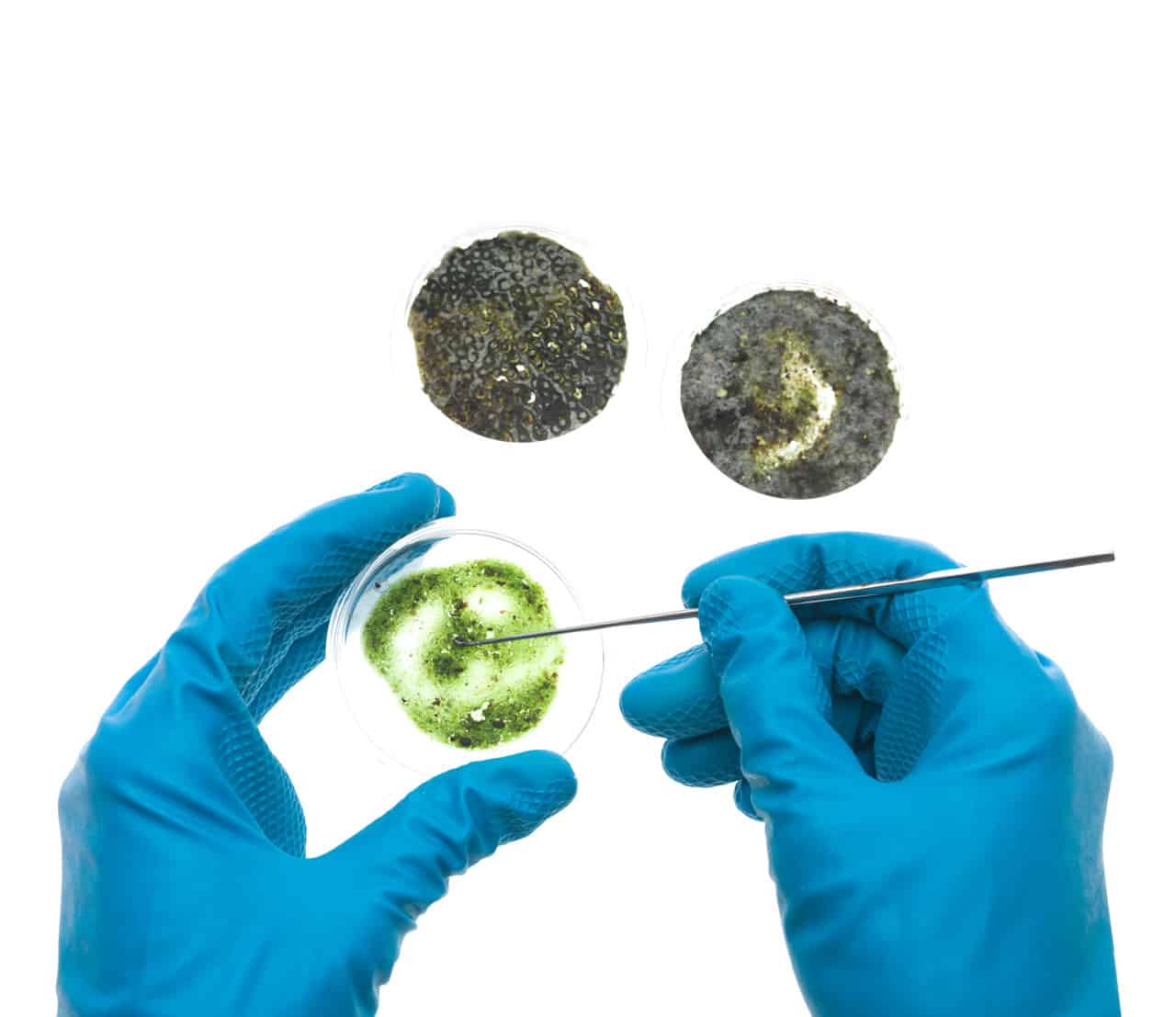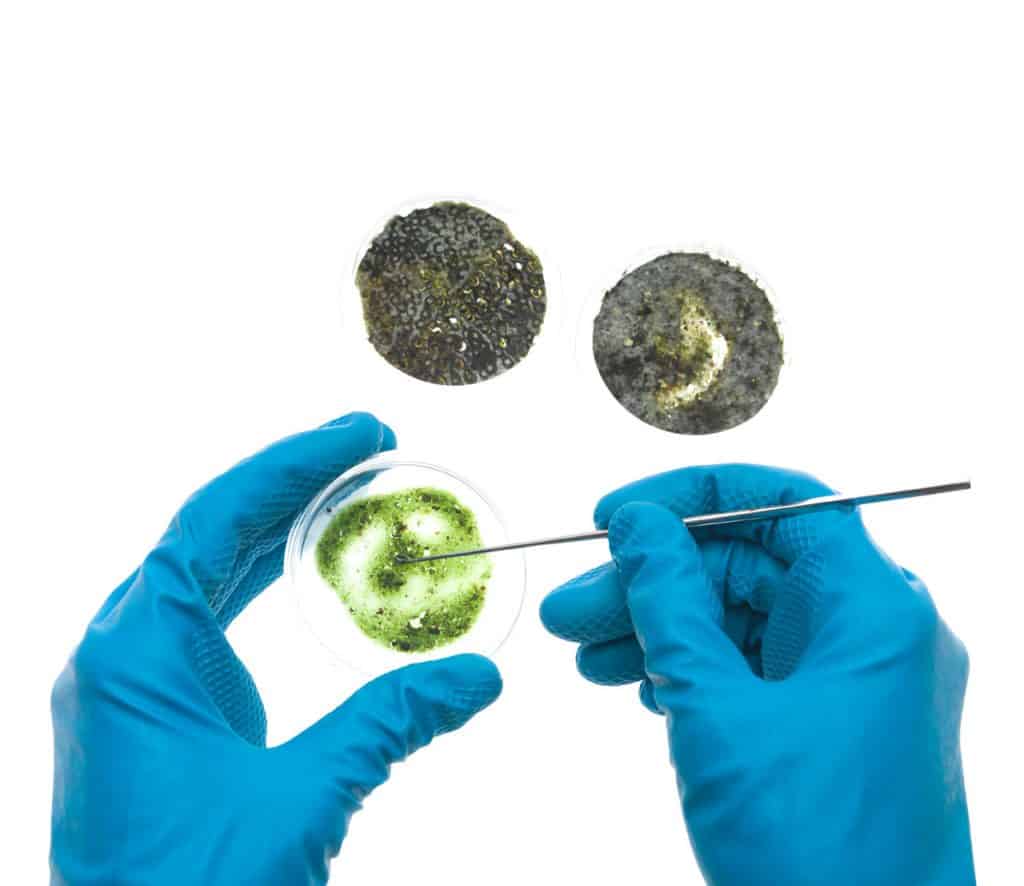 When is a Mold Inspection and Testing Needed?
Mold testing is an excellent tool when you are uncertain if you have a mold problem as it's the only solution to determine definitively if a mold issue exists. Here are some of the circumstances where a mold inspection is highly recommended:
No visible mold, but you notice a musty smell. A mold inspection and mold test can reveal whether there is elevated mold and where it is located.
Previous water damage issues or suspected leaks. In these cases, there may be mold growth between the walls.
Post mold removal clearance testing to ensure the previous mold issue has been resolved.
Mold health symptoms: In some cases, individuals may experience headaches, dizziness, rashes, sneezing, and coughing but do not know the exact cause of their health problems. A mold test may help determine if mold is a contributing factor and give you a better idea about the indoor air quality of your home.
Real estate transactions for the protection of potential buyers and sellers.
In the case that you see noticeable mold in your home, you most likely don't need testing and the remediation process can be started right away. According to the EPA "in most cases, if visible mold growth is present, sampling is unnecessary". It doesn't matter if it's black mold, white mold, or green mold, visible mold of any color should be removed.
Mold Inspector in Boca Raton, FL
Aquamax Restoration provides mold inspection and mold testing to residential and commercial property owners across South Florida including Boca Raton, Deerfield Beach, Delray Beach, Parkland, West Palm Beach, Fort Lauderdale and the surrounding area.
Still unsure if you need a mold inspection? Contact us today for a free consultation.
Mold FAQ
Are professional mold inspections really necessary? 
Here are some things to consider when deciding between a DIY approach and hiring a professional mold assessment service:
Expertise: Professional mold inspectors are trained and certified to identify different types of mold, as well as the conditions that promote mold growth. They have experience in locating mold in hard-to-reach areas, and they understand the health risks associated with various mold species. This level of knowledge is difficult to attain without proper training.
Equipment: Professional mold inspectors have access to specialized tools and equipment, such as moisture meters, infrared cameras, and air sampling devices, which enable them to detect mold more accurately and efficiently than a DIY homeowner could.
Safety: Mold can pose serious health risks, especially to those with respiratory issues, allergies, or weakened immune systems. A professional knows how to handle mold safely, using proper protective gear and containment measures to avoid cross-contamination.
Comprehensive assessment: Mold inspections typically include a visual inspection, air and surface sampling, moisture detection, and humidity measurements using the latest technology. This thorough approach ensures that hidden mold and potential problem areas are identified and addressed.
Remediation planning: A professional mold inspector can provide expert guidance on the most effective way to address mold problems, including containment, removal, and prevention strategies. They can also recommend reputable mold remediation specialists if needed.
Documentation: A detailed report from a professional mold inspection serves as documentation of the mold issue and the steps taken to address it. This can be important for insurance claims, legal matters, or when selling your property.
While a DIY approach might seem more cost-effective initially, hiring a professional mold inspection service will save you time and money, ensure accurate results, and provide peace of mind that the issue has been thoroughly addressed.
What are the most common areas of homes where mold is found?

Mold growth is a common concern in Florida due to its hot and humid climate, which provides an ideal environment for mold to thrive. Some of the most common areas of homes in Florida where mold is found include:
Bathrooms: High humidity levels and frequent use of showers, bathtubs, sinks, and toilets can create an ideal environment for mold growth in Florida homes.
Kitchens: Florida's humidity can exacerbate mold growth around sinks, dishwashers, refrigerators, and cooking areas where water and steam are frequently present.
Basements and crawl spaces: Although basements are less common in Florida, crawl spaces and slab foundations can still experience dampness, humidity, and limited airflow, providing a suitable environment for mold growth.
Attics: The hot Florida sun can cause roof materials to deteriorate, leading to leaks and poor ventilation that may result in mold growth in attics.
Laundry rooms: The combination of moisture from washing machines and dryers and the high humidity in Florida can create a breeding ground for mold in laundry rooms.
HVAC systems and ductwork: Air conditioning systems are essential in Florida's climate. However, mold can grow in and around air handlers and within the ductwork, especially if there is excess moisture or poor air circulation.
Window sills and frames: The high humidity in Florida can lead to more condensation around windows, providing the moisture necessary for mold growth.
Around water heaters and plumbing: Leaking pipes, water heaters, and plumbing fixtures can create damp conditions that promote mold growth, especially in Florida's humid environment.
To minimize the risk of mold growth in your Florida home, it's essential to maintain proper ventilation, promptly address water leaks, and control humidity levels using air conditioning and dehumidifiers. Regular inspections by a professional mold inspector with experience in Florida's unique climate can also help identify and address potential problem areas before they become severe.
Do you work with real estate agents?
Yes, we work with real estate agents to ensure a smooth and efficient inspection process. We recognize the importance of timely mold inspections and strive to provide a fast turnaround without compromising on quality. Our collaboration with real estate professionals helps in addressing potential mold issues proactively, minimizing any delays in the closing of properties. Our detailed reports and remediation recommendations can also contribute to a smoother, more informed decision-making process for both buyers and sellers.

tawnia mazzulo
23:47 11 May 23
We had an amazing experience with Herby and Aquamax Restoration.He was the silver lining in a bad situation. Herby and his team were extremely knowledgeable, professional and courteous. We would definitely recommend Aquamax.

Samuel Tagoe
05:14 03 May 23
I had a water leak/mold issue in my condo bathroom ceiling. Herby came out, had the mold tested and then waited for me to finally get the problem upstairs fixed. He sent out a wonderful professional, smart, nice crew who removed the mold and put a new ceiling back up. I can't say enough great things about Aquamax Restoratoin. Patient and kind with my questions and all at a fair price too.

Adam Gerakaris
05:02 26 Apr 23
Herby was able to come out fairly quickly to take care of my mold issue. We were on a tight deadline in order to get our house listed for sale as quickly as possible and Herby really worked to make that happen. I highly recommend Herby and Aquamax Restoration for mold inspection and removal.
Direct Insurance Billing
Instead of having to pay out of pocket and be reimbursed from your insurance company, we bill your insurance company directly, with no upfront cost to you.
Proudly Serving Palm Beach, Broward, and Miami Dade Counties
Boca Raton Office
Aquamax Restoration Services
10034 Spanish Isles Blvd, Suite C1
Boca Raton, FL 33498
Phone: (561) 725-6653
Boca Raton Restoration Services