Mold Testing
AquaMax Restoration Services of Boca Raton, FL offers professional mold inspection and testing home and business owners across Southeast Florida, including Palm Beach, Broward and Miami Dade counties.
As licensed mold assessors, we're able to comprehensively and accurately test your home or commercial property for mold contaminants. Mold growth occurs rapidly in the presence of excessive moisture, frequently stemming from defective plumbing or exterior water intrusion inside a building—and often, the mold will spread and penetrate areas that are hidden from view.
Contact us today for a free mold consultation – (561) 464-5751
Certified Mold Inspection
We'll investigate the source of a mold problem and collect samples to determine what type of mold is present. We'll also investigate the suspected source of a mold problem, using thermal imaging and moisture meter readings to help us pinpoint where water may be coming into the building. A detailed record of our findings will be converted into a step-by-step protocol that can be followed for a subsequent mold remediation service. This will help the mold specialists not only remove the mold, but also help fix the root cause of the mold growth.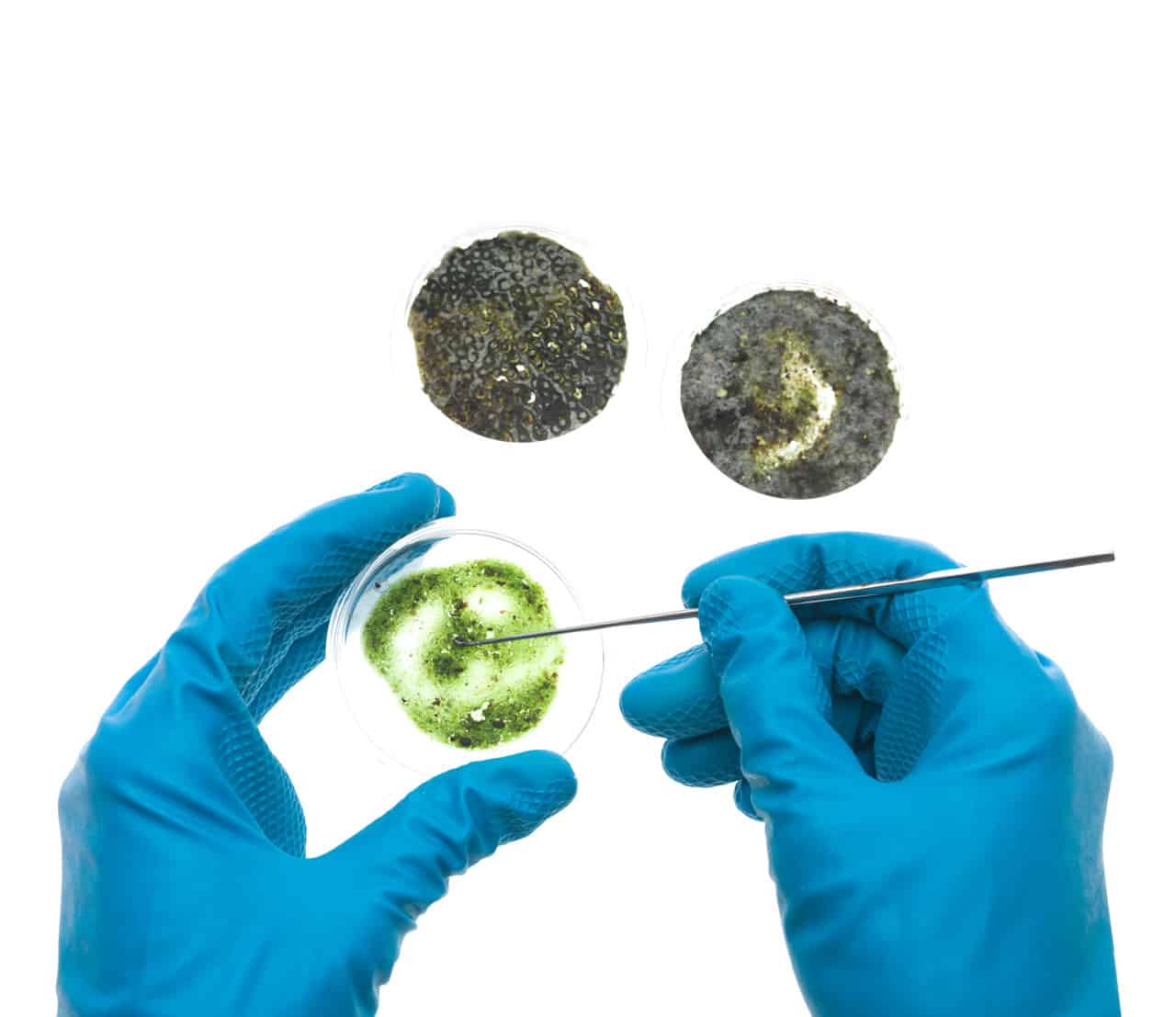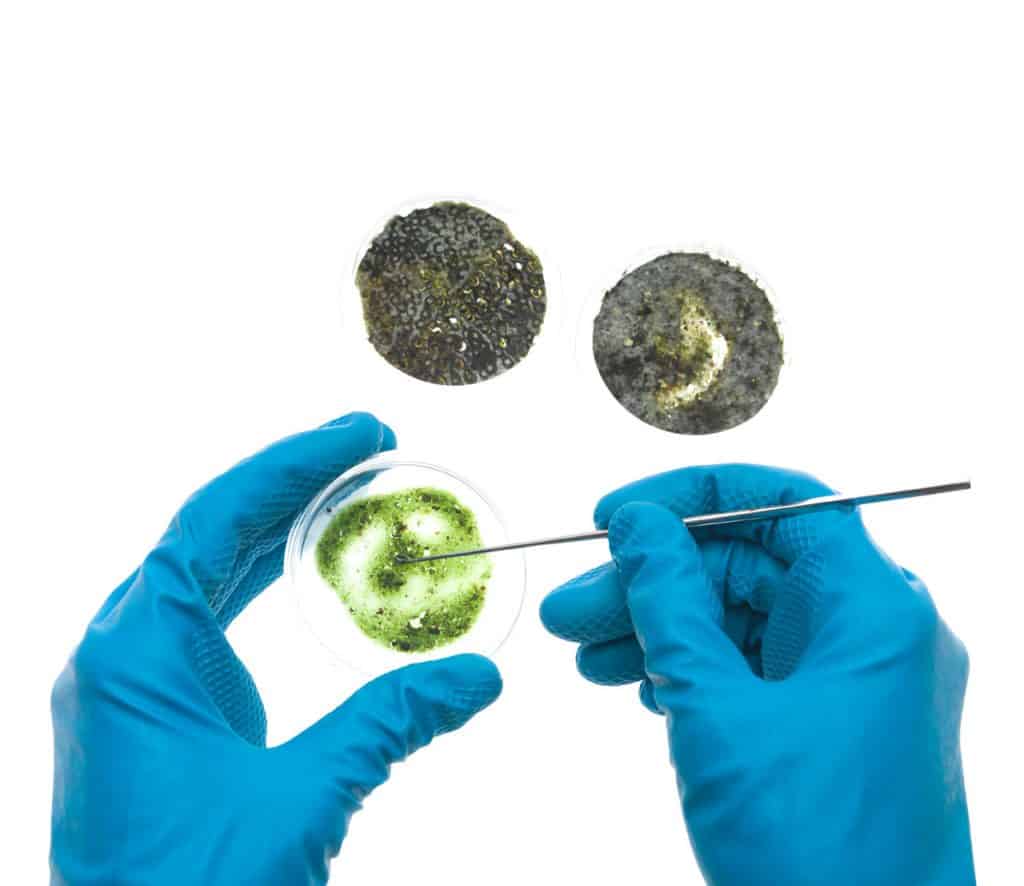 When is a Mold Inspection and Testing Needed?
Mold testing is an excellent tool when you are uncertain if you have a mold problem as it's the only solution to determine definitively if a mold issue exists. Here are some of the circumstances where a mold inspection is highly recommended:
No visible mold, but you notice a musty smell. A mold inspection and mold test can reveal whether there is elevated mold, and where it is located.
Previous water damage issues or suspected leaks. In these cases there may be mold growth between the walls.
Post mold removal clearance testing to ensure that the previous mold issue has been resolved.
Mold health symptoms: In some cases, individuals may experience headaches, rashes, sneezing, coughing, but not know the exact cause of their health problems. A mold test may help determine if mold is a contributing factor.
Real estate transactions for the protection of potential buyers and the sellers.
In the case that you see obvious noticeable mold in your home, you most likely don't need testing and the remediation process can be started right away. According to the EPA "in most cases, if visible mold growth is present, sampling is unnecessary". It doesn't matter if it's black mold, white mold or green mold, visible mold of any color should be removed.
Mold Inspection Boca Raton
Aquamax Restoration provides mold inspection and mold testing to home and business owners across South Florida including Boca Raton, Deerfield Beach, Delray Beach, Parkland, West Palm Beach, Fort Lauderdale and the surrounding area.
Still unsure if you need a mold inspection? Contact us today for a free consultation.

Judy Joyce
18:04 19 Feb 21
Herby Volet from AquaMax was very professional and responsive. He guided me through the whole process of water damage clean up and mold removal. He is an excellent communicator and always punctual. I would highly recommend Herby and AquaMax.

Glorily Alexandra Lopez
17:36 13 Feb 21
We contacted AquaMax for mold remediation of a condo that was previously owned by my late uncle who unexpectedly and sadly passed away from cancer. Given that we needed to manage the situation from far away due to the ongoing COVID-19 pandemic, we needed a professional to help us. We found Herby Volel from AquaMax to be a consummate professional. He was responsive and very responsible. He provided us with excellent service and kept us informed throughout the process. He even found additional problems with the unit and helped us manage the situation safely. I highly recommend AquaMax for mold remediation services in Florida. You will not be disappointed. Thank you Herby for your excellent service!

Larry Volper
05:09 08 Feb 21
I have worked with countless contractors over the past 30 years and Aquamax Restoration stands out as one of the best. Dealing with water damage and an insurance claim was a bit overwhelming at first. Herby and his team were very helpful in answering all of my questions and always keeping me up to date with the ongoing water damage restoration process and what steps were ahead. You can tell that they truly take pride in the quality of their work.
Direct Insurance Billing
Instead of having to pay out of pocket and be reimbursed from your insurance company, we bill your insurance company directly, with no upfront cost to you.
Proudly Serving Palm Beach, Broward, and Miami Dade counties
Boca Raton Office
Aquamax Restoration Services
21230 Sawmill Ct
Boca Raton, FL 33498
Phone: (561) 464-5751
Boca Raton Restoration Services